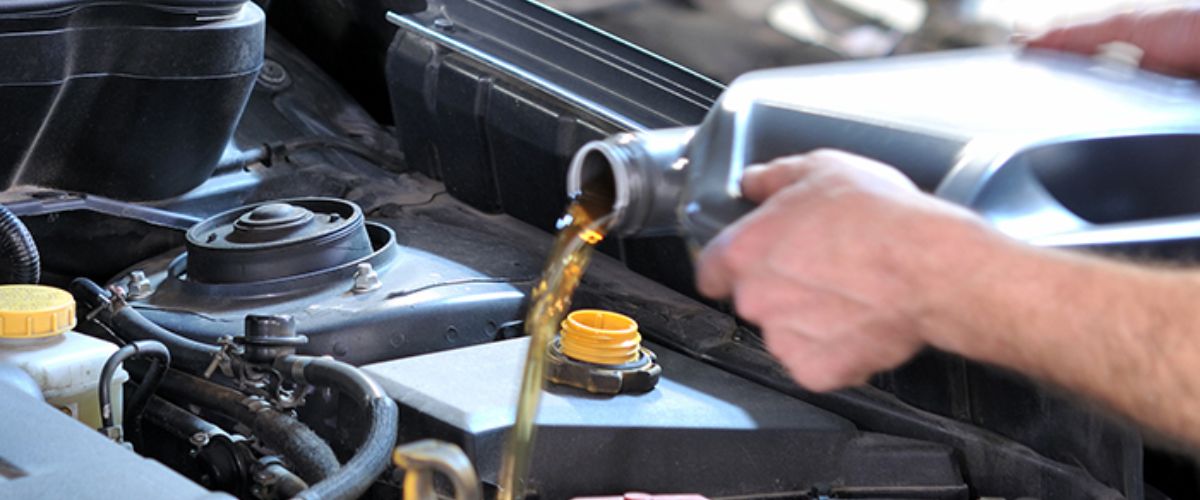 HW Kia of West County Service Center
#1 Service Department in St. Louis Area*
Why Service with HW Kia?
HW Kia can help you get the most out of your car with quality maintenance and repairs. As you put miles on the odometer, keep in mind that you can come back to us for all your scheduled maintenance needs.
St. Louis customers return to us for service because they know we'll take care of them. We're committed to your satisfaction every step of the way. We've even gotten some recognition for the work. Our Service department has earned the #1 Kia Dealership in the St. Louis area for over 4 years running! At HW Kia, you're in the hands of one of the top 20 Kia Dealerships in the nation.
Kia Maintenance and Repair
Access Important Services
Our facilities and staff members are prepared to address a wide array of vehicle upkeep needs. Damage repair, routine maintenance, diagnoses, inspections, and more can all be taken care of at our service center. Here are a few of the most popular services we have available:
Wheel Alignment
Oil Change
Battery Replacement
Tire Rotation
Transmission Service
Brake Repairs

HW Kia will honor Suntrup Kia West's Lifetime Service Warranty, so you don't have to worry about making the trip to another location.
Wait in Comfort
Comfortable Customer Areas
It's more than just our quality services that set us apart from other auto shops near Manchester, MO -- we take care of our customers while they wait. We've furnished our waiting room with amenities of all sorts. Take a seat and connect to our free Wi-Fi so you can stream or browse during your visit. You can also visit our snack center for free popcorn, coffee, and more.
Find Ways To Save
Explore our Current Specials
Saving on vehicle maintenance near Creve Coeur may be easier than you thought. With our variety of available service specials, you can find great discounts for routine services. You can save on wheel alignments, oil changes, battery service, and much more. The more specials you use, the more the savings add up.
These specials can change throughout the year, as well. To compensate for the ever-changing weather of Missouri, we offer season specials to help you prepare your car for different times of the year. From Ballwin to Chesterfield, MO, drivers can come to us to prepare for scorching summers and freezing winters.
Shop for Parts
Visit our Full Service Parts Department
We can help you find and order parts, as well. Whether it's for installation at home or at our service center, our selection of OEM Kia parts means you'll have access to the components your car needs. Let us know what kind of car you drive and what kind of part you need -- we'll search our extensive database to find the right match. If we don't have the proper part on hand, we'll have it delivered for you.
Similarly, our parts department can help you find the right set of tires for your vehicle and driving needs. We'll find you a great set that fits your budget and have our service technicians install the new rubber on the spot.
Schedule Your Appointment Online or Simply Drive in to See Us

At HW Kia of West County, scheduling service is easy. All you have to do is provide your personal and vehicle information then select your preferred date and time. The entire process can take place online or over the phone. We'll get you into a convenient time slot. We also accept walk-in appointments, so stop by if you have the time. Our team will be glad to serve you.
Why is HW Kia #1 in Service?
Service Hours
Monday

7:00AM - 6:00PM

Tuesday

7:00AM - 6:00PM

Wednesday

7:00AM - 6:00PM

Thursday

7:00AM - 6:00PM

Friday

7:00AM - 6:00PM

Saturday

7:00AM - 6:00PM

Sunday

Closed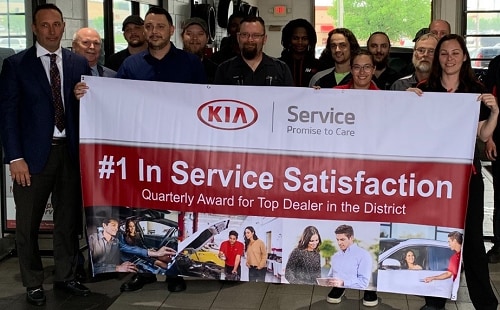 *Rated #1 in Service Award Named by Kia Motor America for district CE04 4th Quarter 2020