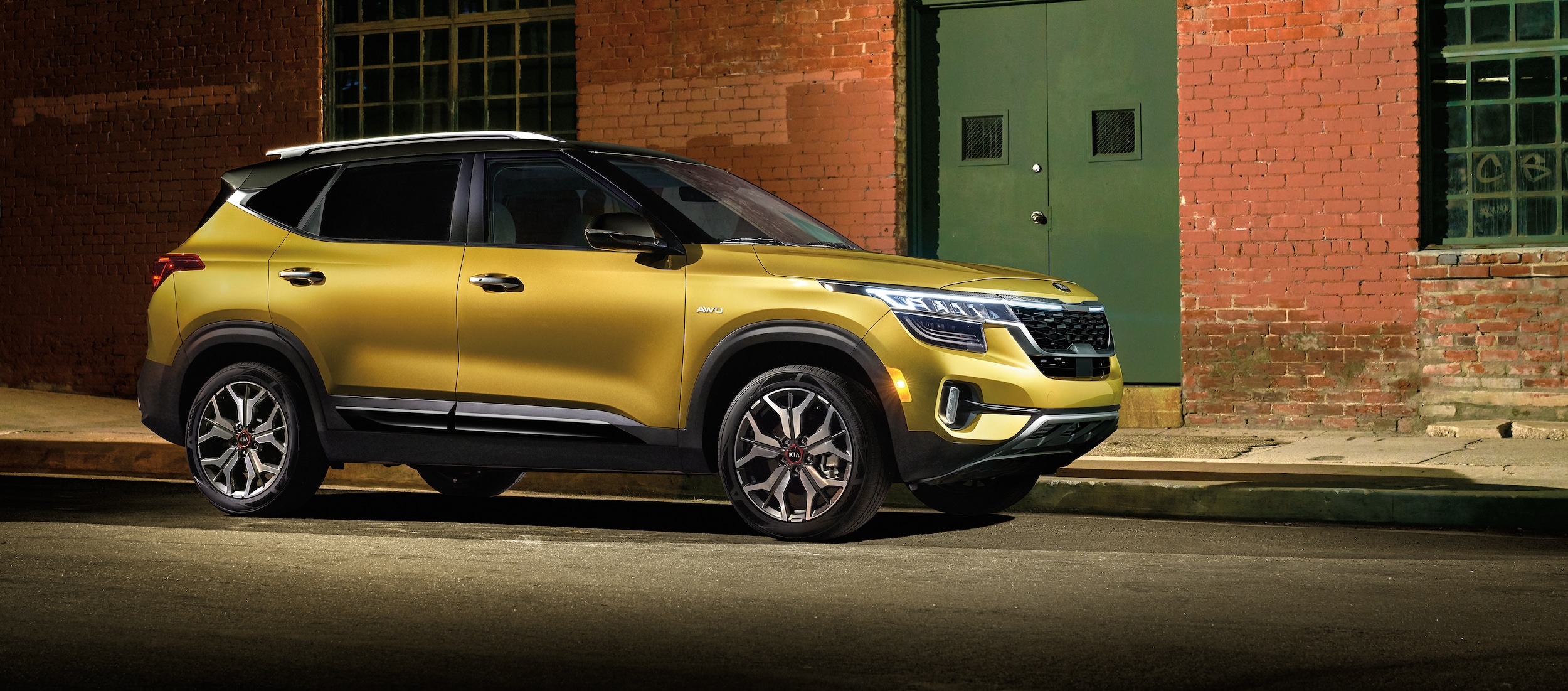 Just Arrived: The 2021 Kia Seltos Delivers Style and Comfort to St. Louis Drivers
With a blend of off-road prowess and advanced technology, the 2021 Kia Seltos delivers a truly well-rounded experience to St. Louis drivers. A powerful engine lineup and comfortable interior appointments only serve to enhance your driving experience even further, and you can pick up the new Seltos at HW Kia of West County today!
Kia Seltos Performance
With two unique engines to choose from, Creve Coeur drivers will have no issue finding your ideal driving experience with a new Kia Seltos. The standard engine is a 2.0-liter four-cylinder engine with 147 horsepower and 132 pound-feet of torque. The addition of intelligent all-wheel drive gives you the extra control you need for your more rugged adventures, so you can hit those off-road trails with confidence and still make the daily drive to work with ease. With up to 31 mpg highway and 27 mpg city, you'll have no trouble making your daily commute with confidence, and you might even enjoy those longer road trips a bit more as well.
The 2021 Kia Seltos is also available with a 1.6-liter turbocharged engine that generated 175 horsepower and 195 pound-feet of torque. The added torque means greater acceleration at lower engine speeds, so you can enjoy the full power of this exciting engine even during normal driving. Fuel economy is strong at 30 mpg highway and 25 mpg city, and the seven-speed paddle shifted transmission gives you extra control over power delivery when you need it.
Intelligent All-Wheel Drive
The Dynamax intelligent all-wheel drive system in the 2021 Kia Seltos offers a perfect blend of both efficiency and capability that let you take advantage of any situation. On the highway, front-wheel drive will allow you to get the most out of every gallon for an efficient drive when you don't need all-wheel control. However, the system is always waiting to catch that wheel slip and kick into all-wheel drive mode to help you power through inclement weather. You can even use selectable drive modes to help your Kia Seltos better understand what you're up against so it knows how to deliver power.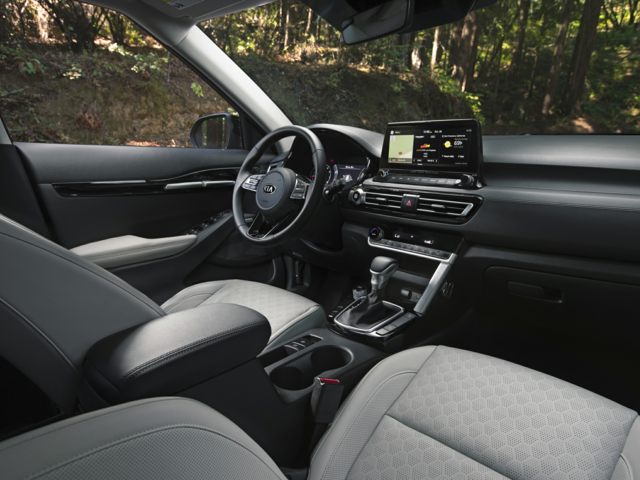 Advanced Technology
The 2021 Kia Seltos isn't all about raw power and capability. You'll also have a great deal of intelligent features to go along with your new Kia SUV. For starters, UVOlink not only offers a great connection to your smartphone while you're driving, but you can keep track of it while you're away as well. See your last parking location, lock and unlock your doors, and even manage the climate control system from anywhere using your smartphone.
While you're driving, both Apple CarPlay and Android Auto are there to ensure a seamless connection between your Seltos and your smartphone, discouraging distracting driving without restricting access to your favorite apps and contacts.
Kia DriveWise
The 2021 Kia Seltos even uses technology to keep Chesterfield, MO drivers safe out on the road. Forward collision alert and automatic emergency braking work together to help you stay away from trouble ahead. Even better, activating adaptive cruise control and lane keep assist will tell your Seltos that you want to keep a safe distance to the cars around you. It will then read road marking and keep an eye on traffic to slow you down and warn you if you begin to drift out of your lane. Blind spot monitoring offers more help on the highway by letting you know about vehicles in adjacent lanes that your mirrors can't always catch. And when backing out of your St. Charles driveway, rear cross traffic alert will warn you of approaching traffic so you can wait for a better time to start your journey.
Visit Our Dealership Today!
The 2021 Kia Seltos is available at our dealership in Ballwin right now, and it is already a popular SUV despite its newcomer status. Come see the Kia SUV that has everyone talking and take it for a test drive today!