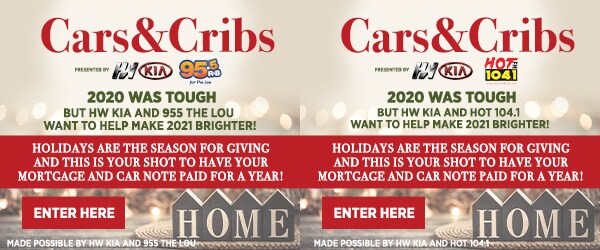 Big D from HW Kia is at it again. He is going to make someone's car payment for a year and another persons house or rent payment for a year. Let's kick 2021 off right. See below for ways to increase your chance of winning.
Ways to Win
20 Points for Logging in from the HW Kia Showroom
When you drive to HW Kia and log into the contest from our showroom you will get 20 extra points towards winning. You can do this every day. 
10 Points for Sharing on Facebook
If you share the contest link on Facebook and one of your friends registers then you get an additional 10 points.
1 Point Per Day
You can register to win the contest at the link above every single day. The more you log in the more chances you have of winning. So come back to this page every day and register to win.
Hours
Monday

9:00AM - 9:00PM

Tuesday

9:00AM - 6:00PM

Wednesday

9:00AM - 9:00PM

Thursday

9:00AM - 6:00PM

Friday

9:00AM - 9:00PM

Saturday

9:00AM - 6:00PM

Sunday

Closed