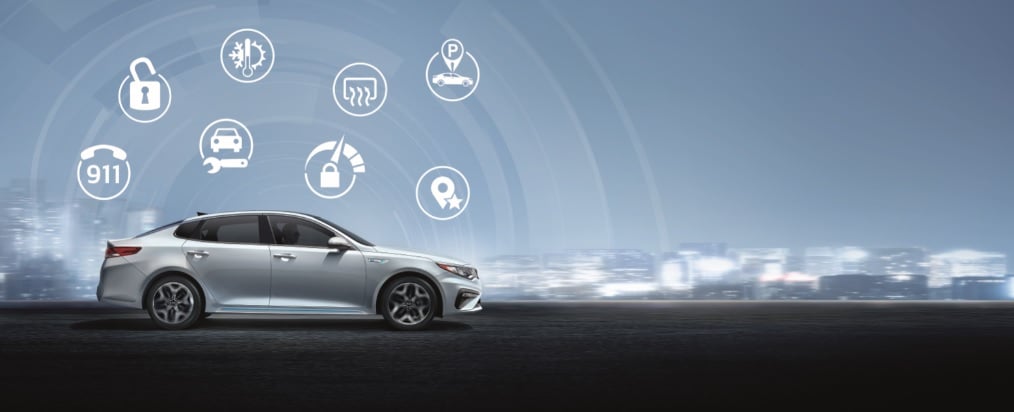 Explore a Rapidly Changing Driving Landscape at HW Kia of West County
Change is one of the few constants around us. In fact, change is necessary for humanity to keep spinning forward. The automotive world is not immune to this fact. Over the years, the automotive industry has changed to meet the current demands and needs of all drivers. When you look around the roads near St. Louis, MO, you'll probably see many more hybrid vehicles than you did ten years ago. It seems as if the world of automotive is headed in the direction of hybrid and electric technology. Kia has long been an innovator in this field and already possesses a couple hybrid vehicles in its stable. In addition, Kia also has an electric option in the pipeline for the 2021 model year. HW Kia of West County, located at 14116 Manchester Road in Ballwin, MO, is here to give you all the information about the hybrid vehicles and everything to come.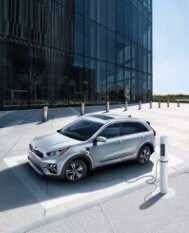 The Kia Niro
The Kia Niro is proof that Chesterfield, MO drivers don't have to choose between the utility of an SUV and the environmentally friendly aspects of a hybrid vehicle. You can get both of these things in this Kia SUV. Drivers who choose the Niro will get the benefit of 54.5 cubic feet of cargo room, meaning that there is certainly enough space for everyone's luggage on that family vacation you've been planning. While you are driving to this vacation, you'll be able to do it in style, as the 2020 Niro has undergone a redesign of its headlights, fog lights, and grille to give it a sleek, modern look. Creve Coeur, MO customers may also like the all the standard and available luxury features in the Niro, including the available 10-way power-adjustable driver's seat, available heated and ventilated front seats, as well as an available power sunroof.
If you are looking to stay connected, the standard Apple CarPlay® and Android Auto™ smartphone integration will make that easy. The 2020 Kia Niro is currently available in five trim levels:
LX
LXS
Touring
Touring Special Edition
EX Premium
Powering the Kia Niro is a 1.6-liter four-cylinder engine that is attached to an electric motor. It can generate 139 horsepower and 195 pound-feet of torque. It is attached to a six-speed dual-clutch transmission for a smooth comfortable ride.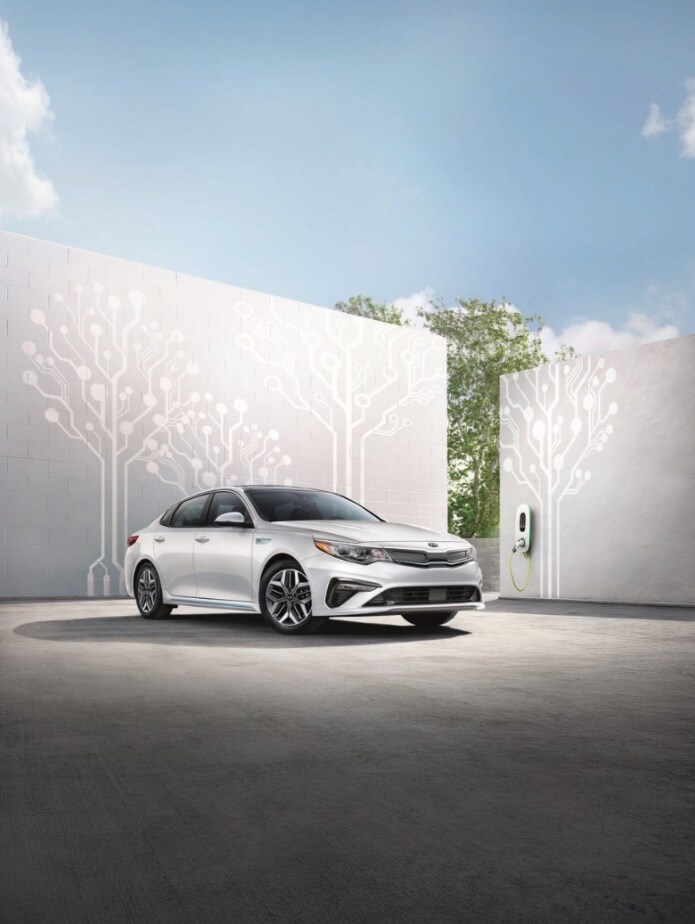 The Kia Optima
St. Charles, MO drivers who are looking for the driving experience you can only find in a sedan, but also want a hybrid, have a great option in the Kia Optima Hybrid. This hybrid car has a modern look and style, punctuated by a sleek, yet aggressive grille. While it is true that hybrids earn their reputation by being economical, the Optima Hybrid is also fun to drive. It is powered by a 2.0-liter four-cylinder engine, attached to an electric motor, that puts out 192 horsepower and 271 pound-feet of torque. This means that this Kia hybrid can get off the line quickly and have you enjoying the thrill of smooth acceleration. This engine is paired with a six-speed automatic transmission that gives that acceleration the smooth coating it needs to provide a truly comfortable ride. All that comfort can be aided with the standard 10-way power-adjustable driver's seat with two-way lumbar support.
There is also a generous heaping of standard and available features in the Kia Optima Hybrid. Apple CarPlay® and Android Auto™ smartphone integration are standard on this hybrid car, so speaking to the important folks in your life while you are on the road won't be an issue. Safety is also emphasized in this Kia model with features like Blind Spot Warning, Forward Collision-Avoidance Assistance with Pedestrian Detection, and Smart Cruise Control with Stop and Go all being standard.
All the Things to Come
Kia is always innovating, and the work has already begun for the next steps in hybrid, and electric technology. For example, the Optima and Niro both already have plug-in hybrid versions that incorporate electric technology into these popular models. The 2021 model year will be very important to Kia as it releases the Kia Soul EV. This electric Kia SUV will aim to make electric even more accessible to drivers who want to take the next step into the future of driving. It will emphasize the increased range seen in electric vehicles recently, as well as quick charging capacity. If you are interested in learning more, you should contact a sales consultant at HW Kia of West County for details.
Experience the Future for Yourself
Drivers who are interested in experiencing the future of automotive should connect with a sales consultant at HW Kia of West County, in Ballwin, MO, to schedule a test drive and find out which of our current hybrid vehicles meet their driving needs.