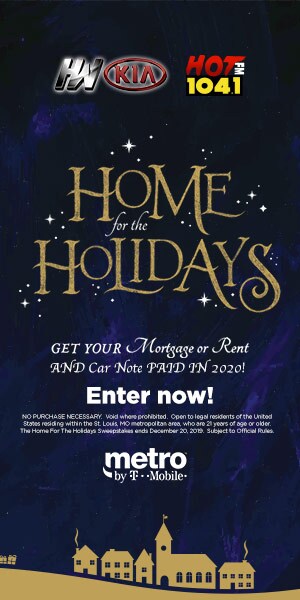 The holiday season is here in St. Louis and with the joyful time of the year comes car savings! Through December 20th, our dealership has teamed up with Hot 104.1 radio station to promote the Home for The Holidays sweepstakes. Learn more by reading forward!
Our job is to make your car search and savings this holiday season a time to remember and right now you can save money before the years end on a multitude of new Kia models like the Kia Stinger, Kia Soul, Kia Optima, Kia Sorento, Kia Sportage, and many more!
All you have to do to enter the Home for the Holidays Sweepstakes is visit the Hot 104 page, and fill out your information. It takes no time at all and is super easy. This is a great chance to receive savings on your home mortgage, rent, and car!
Drive into 2020 with Kia Savings in St.Louis
We welcome all Kia lovers and car shoppers to our dealership near Creve Coeur, so shop for your Kia online and stop by our dealership today to see how you can get behind the wheel of your future Kia model and save when choosing to sign up for the Home for the Holiday Sweepstakes!