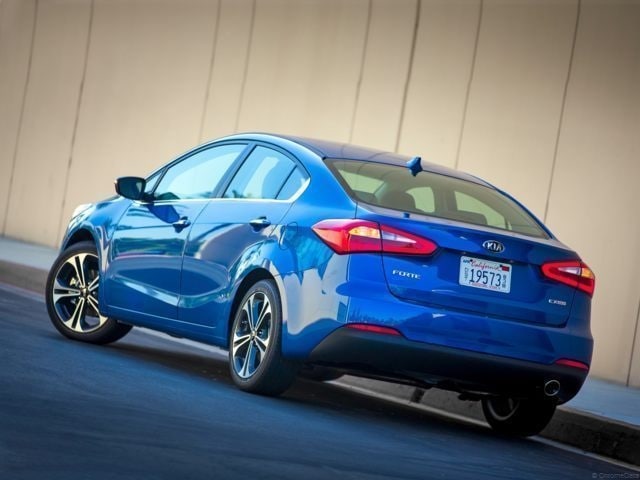 ​
When it comes to picking out a new car, all of the bells and whistles mean nothing if that car doesn't put a priority on your safety. Thankfully, the Kia Forte does. Available in both a sedan and hatchback option, the Kia Forte includes a comprehensive suite of both active and passive safety features to give you and your passengers confidence on the road.
Active Safety Features
When you're driving, the last thing you want to have to think about is that your vehicle might struggle to climb hills or brake. For this reason, the Kia Forte is equipped with Hill Start Assist Control (HAC)--which prevents rollback driving up slopes, Antilock Braking (ABS)--which mitigates skidding and slipping and can apply brake pressure automatically, and Traction Control (TCS) with Electronic Stability Control (ESC) to keep your wheels from spinning and give you more control.
The Kia Forte also comes with a vehicle stability management system (VMS) and a tire-pressure monitoring system (TPMS) to reduce the risk that you will lose control steering.
Passive Safety Features
No matter which driving conditions you face, the Kia Forte's passive safety features will be with you every step of the way. Drivers can expect height-adjustable seat belt anchors for all sizes of passenger, 6 advanced airbags that will surround the cabin and cushion from multiple angles, and a LATCH system to keep child seats steady. The Kia Forte also comes with child-safety rear door locks to keep the back doors from opening without your knowledge.
Additional Information
To learn more about the safety features that come standard on the Kia Forte or to talk to someone about our inventory, pricing, finance, or service, please call our experienced sales team at (636) 591-2900 so we can help.